Focus has entered the Gentoox lab
Date: Thursday, January 22 2004 @ 18:54:14 UTC
Topic: Gentoox



I say "lab", I mean my bedroom ;). Just went out and bought a new Xbox it was a very tense moment opening it indeed (incase it was just a reconditioned old xbox), but a quick glance around the back of the DVD drive revealed a big "Focus" logo on a chip :). I'm still waiting on a modchip which wont be here for a long while, so what I may do is TSOP flash it for now then get to work on it. In the mean time, Microsoft and Tesco were kind enough to bundle Midtown Madness 3, Halo and Amped --- so I'm off to have some fun! :D

Once again, thank you to all the donators and supporters!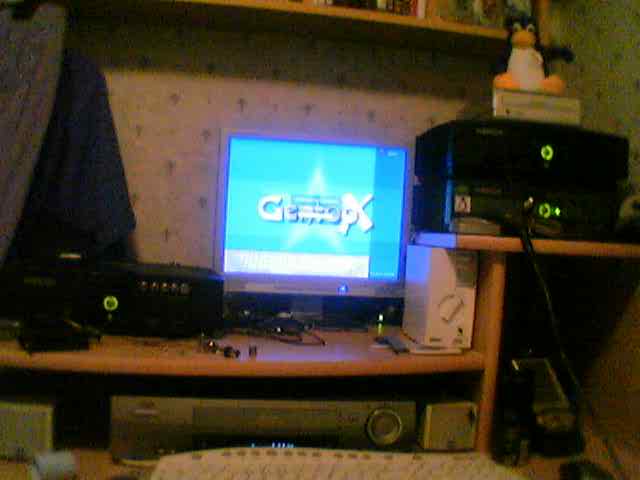 New Focus Xbox, top right.